Network:

BET

Series Premiere Date:

Feb 5, 2019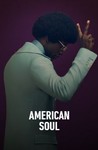 Summary:

Set in the 1970s, the series takes a look at the life of Don Cornelius (Sinqua Walls) and the people who helped make Soul Train, including the dancers, the crew and musicians such as Gladys Knight (Kelly Rowland), Martha Reeves (K. Michelle), Diana Ross (Michelle Williams), Rufus Thomas

Set in the 1970s, the series takes a look at the life of Don Cornelius (Sinqua Walls) and the people who helped make Soul Train, including the dancers, the crew and musicians such as Gladys Knight (Kelly Rowland), Martha Reeves (K. Michelle), Diana Ross (Michelle Williams), Rufus Thomas (Bobby Brown) and Ike and Tina Turner (McKinley Freeman and Gabrielle Dennis).

…

Expand

Genre(s):

Drama

,

Music
Season 1 premiere date:

Feb 5, 2019

Episode Length:

60
Glossy but heartfelt high-soap style; not quite the hippest, but it's still a trip. [1/8 Feb 2019, p.87]

Corny in its broad strokes, with narrative twists that will shock no viewer familiar with television, it is often appealing in its particulars; the dialogue has a natural, twisty flow when it's not bent under the weight of exposition or stretching too far toward profundity.

The scenes from the set of Soul Train are well-captured and choreographed. But BET's still limited production budgets are reflected in recurrent Vietnam War sequences involving the Clark kids' father. They're phony-looking to say the least, and really not needed at all. Walls, formerly of Starz's Power series, is effective as Cornelius, although not to the point of blowing anyone away.

It renders Don Cornelius (Sinqua Walls), the creator and host of "the hippest trip in America," as an archetypal entrepreneur, and pushes the existential overtones of his striving to the front of the mix. ... The agonies of the secondary characters--the aspiring dancers and anguished assistants and shady scenesters--range from social melodrama to crime melodrama, from buppie-career-angst melodrama to escape-from-South Central melodrama.
I watch this show every week. I lived through these times but from a totally different perspective as I'm a Caucasian.

I had a hard timeI watch this show every week. I lived through these times but from a totally different perspective as I'm a Caucasian.

I had a hard time keeping on watching but kept on trying. There were distinct stories but I couldn't keep them straight. There was the singing group looking for a chance, Don Cornelius, Don's assistant who had aspirations of her own, the deceased war vet family, a guy working at a restaurant and his mom's addiction, sometimes the police showed up corrupt (as I know was accurate). In other words, too many things for me to track. I wish they could have spent the first two episodes defining the families to make us care about them. By episode 6, yes, I cared but I still wasn't sure where everyone fit in with everyone else. Most liked: The singers from the time period.

…

Expand