| Documentary Now!: Season 3 | The Umbrella Academy: Season 1 | Doom Patrol: Season 1 |
| --- | --- | --- |
| | | |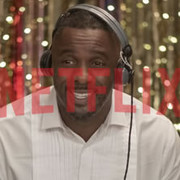 Get a list of the best movie and TV titles recently added (and coming soon) to Netflix streaming, updated frequently. You can also find a list of titles expiring soon.
1.

America to Me: Season 1

Release Date:

August 26, 2018

The 10-part documentary series from Steve James takes a year-long look at Chicago's Oak Park and River Forest High School as students and staff deal with a variety of issues, including race, at one of the most diverse suburban public high schools in the U.S.

2.

The Good Place: Season 3

Release Date:

September 27, 2018

Michael (plus Janet) as well as Eleanor, Chidi, Tahani, and Jason are back for the third season of the comedy.

3.

BoJack Horseman: Season 5

Release Date:

September 14, 2018

BoJack stars in Princess Carolyn's TV show Philbert and Diane travels to Vietnam in the fifth season of the animated comedy.

4.

Big Mouth: Season 2

Release Date:

October 5, 2018

The second season of the animated comedy introduces The Shame Wizard (David Thewlis), the enemy of the Hormone Monster (Nick Kroll) and a new change to Gina (Gina Rodriguez) causes different reactions from the seventh graders.

5.

Russian Doll: Season 1

Release Date:

February 1, 2019

Nadia (Natasha Lyonne) goes to a party as the guest of honor and ends up dead, only to awakens the next day and doing it all over again in this comedy co-created by Lyonne, Amy Poehler and Leslye Headland.

6.

Documentary Now!: Season 3

Release Date:

February 20, 2019

The third season of the documentary spoof series features guest appearances from Cate Blanchett, Kevin Dunn, Renee Elise Goldsberry, Michael C. Hall, Taran Killam, Natasha Lyonne, Bobby Moynihan, John Mulaney, and Tim Robinson in parodies of Marina Abramovic: The Artist Is Present, Original Cast Album: Company, Let's Get Lost, and League of Ordinary Gentlemen.

7.

Springsteen on Broadway

Release Date:

December 16, 2018

The Boss tells personal stories and plays acoustic versions of some of his songs in his one-man show at Broadway's Walter Kerr Theatre filmed July 17 and 18, 2018.

8.

My Brilliant Friend: Season 1

Release Date:

November 18, 2018

The Italian-language adaptation of Elena Ferrante's novels begins a coming-of-age story about childhood friends Elena (Elisa Del Genio) and Lila (Ludovica Nasti) in 1950s Naples.

9.

The Deuce: Season 2

Release Date:

September 9, 2018

The second season of the drama about the porn industry from George Pelecanos and David Simon jumps forward to 1977 with Candy (Maggie Gyllenhaal) now working as a director as well as on camera.

10.

Surviving R. Kelly

Release Date:

January 3, 2019

The six-part documentary series features interviews with the young women who allege to have suffered sexual, mental, and physical abuse from the R&B singer as well as music industry professionals, journalists, former employees and family members of Kelly.