| Wargroove | Observer | Tetris 99 |
| --- | --- | --- |
| | | |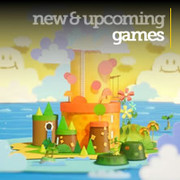 Find release dates, trailers, and scores for major upcoming and recent videogame releases for all platforms, updated weekly.
1.

Super Smash Bros. Ultimate

Release Date:

December 7, 2018

Inklings from the Splatoon series, as well as returning Smash characters like Mario and Link will be making appearances in this classic Nintendo franchise's Switch debut. Faster combat, new items, new attacks, new defensive options, and more will keep the battle raging whether you're at home or on the go.

2.

Guacamelee! 2

Release Date:

December 10, 2018

Brawling has never been more beautiful! The long-awaited sequel to the smash hit action-platformer is here: Guacamelee! 2 brings luchador Juan Aguacate out of retirement for a stunning new Metroidvania-style adventure, where he must face his greatest challenge yet - one that threatens to tear apart the very fabric of the Mexiverse! Explore a huge, hand-crafted world inspired by Mexican culture and folklore, filled with sassy new villains and weirdos (and a few old friends!). Learn a deep repertoire of bone-crunching wrestling moves to fend off the skeletal hordes and overcome skillful platforming challenges... and who said anything about a Chicken Illuminati? Certainly not us! Check out these features: * An epic adventure spanning time and space, featuring drop-in 4-player local co-op for you and your best amigos! * A brand new upgrade system: discover "trainers" around the world, defeat their challenges, and develop your skill sets for movement, combat, and more! * A vibrant, colorful adventure that takes you from the Mangrove Swamp to Hell itself, featuring twice as many enemy types as the first game and a roster of eccentric new bosses! * An absolutely fuego electro-Mexican soundtrack, and more gorgeous visuals than ever thanks to a fancy new rendering engine! * Definitely no secret society of chickens that teaches you ancient chicken abilities previously lost to the ages!

3.

Downwell

Release Date:

January 31, 2019

Downwell is a curious game about a young person venturing down a well in search of untold treasures with only his Gunboots for protection. Make your way further and further down into the darkness filled with nasty creatures and mysterious secrets to collect the spectacular red gems scattered about the rocks. Step into precariously placed shops and buy some helpful items or level up between levels to battle well-dwelling monsters and uncover hidden caves filled with riches and relics. No two trips down the well are ever the same.

4.

Monster Boy and the Cursed Kingdom

Release Date:

December 4, 2018

A legendary game series returns with an all-new adventure and in HD/ Monster Boy is a colorful side-scrolling action adventure created in cooperation with Ryuichi Nishizawa, the creator of the famous Wonder Boy in Monster World series. Monster Boy is being created to bring back the enjoyment of the classic games that shine by simplicity. Exciting gameplay, upbeat music and smooth graphics. You'll need to overcome huge bosses, find hidden passages, discover powerful equipment and use all your wits and skills to remove a powerful curse. Transform into 6 different creatures, each with their own skills and abilities. Take advantage of all the unique powers to open new paths and advance in an epic story. We put all our passion into Monster Boy to create a truly enjoyable love letter to gaming from the 80's and 90's - will you join us and celebrate together with us? Features: * Switch between up to 6 playable characters: Each character feels different and all of them keep the gameplay fresh and exciting. * Unlock new paths and secrets with special equipment: Look for magic weapons and equipment that gradually open up the world. * Over 15 hours of epic adventure: Explore the new 'Monster World' in a huge interconnected environment. * Soundtrack from Japanese superstar composers: Yuzo Koshiro, Motoi Sakuraba, Michiru Yamane, Keiki Kobayashi and Takeshi Yanagawa * Full HD graphics at 60 frames per second: The game supports 1080p/60fps (docked) and 720p/60fps (portable mode) * HD Rumble support: Feel the action with high performance HD Rumble support

5.

Katamari Damacy REROLL

Release Date:

December 7, 2018

The stop-at-nothing pushing prince is back and ready to reroll. When the King of All Cosmos accidentally destroys all the stars in the sky, he orders you, his pint-sized princely son, to put the twinkle back in the heavens above. Join the King and Prince of Cosmos on their wacky adventure to restore the stars at home or on the go – now in full HD.

6.

Wargroove

Release Date:

February 1, 2019

Take to the battlefield with Wargroove, a strategy game for up to 4 players. Choose your Commander and wage turn-based war on battling factions. Design and share maps, cut-scenes and campaigns with easy-to-use editors and in-depth customization tools.

7.

BlazBlue: Central Fiction - Special Edition

Release Date:

February 7, 2019

BlazBlue: Central Fiction is the newest installment in the storied BlazBlue franchise and stands alone as the pinnacle of next gen 2D fighters! Like a well-timed 2D punch, BlazBlue: Central Fiction bashes massive amounts of content and innovation into one slick title that hits hard and keeps the pummeling steady! Prepare yourself for a brand new story, new characters, levels, modes, system mechanics and more! Choose from over 33 unimaginable fighters as you battle for 2D supremacy!

8.

Steins;Gate Elite

Release Date:

February 19, 2019

Follow a group of young, tech-savvy "lab members" who discover the means of changing the past via e-mail using a modified microwave. Their experiments in pushing the boundaries of time begin to spiral out of control as they become entangled in a conspiracy surrounding SERN, the organization behind the Large Hadron Collider, and John Titor, who claims to be from a dystopian future.

9.

Kingdom: Two Crowns

Release Date:

December 11, 2018

In Kingdom Two Crowns, players must work in the brand-new solo or co-op campaign mode to build their kingdom and secure it from the threat of the Greed. Experience new technology, units, enemies, mounts, and secrets in the next evolution of the award-winning micro strategy franchise.

10.

Sega Ages: OutRun

Release Date:

January 10, 2019

Brace yourself for the most realistic racing experience yet. And to play, you've got to have what it takes: NERVE, SKILL and BRAINS. NERVE - you're behind the wheel of a supertuned race car with one speed only: fast. SKILL - you're maneuvering a car that can nearly reach a simulated 270 KMH. BRAINS - because you're in control of your car's speed and handling at a dangerous pace, you have to use your head and not just your hands to survive. So get geared for the ride of your life and stay alert. The track may look terrific, but at these speeds anything can turn into a danger zone.