| Jump Force | DiRT Rally 2.0 | Far Cry New Dawn |
| --- | --- | --- |
| | | |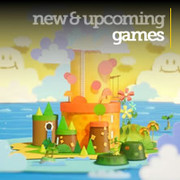 Find release dates, trailers, and scores for major upcoming and recent videogame releases for all platforms, updated weekly.
1.

Resident Evil 2

Release Date:

January 25, 2019

In Resident Evil 2, the classic action, tense exploration, and puzzle solving gameplay that defined the Resident Evil series returns. Players join rookie police officer Leon Kennedy and college student Claire Redfield, who are thrust together by a disastrous outbreak in Raccoon City that transformed its population into deadly zombies. Both Leon and Claire have their own separate playable campaigns, allowing players to see the story from both characters' perspectives. The fate of these two fan favorite characters is in players hands as they work together to survive and get to the bottom of what is behind the terrifying attack on the city. Will they make it out alive?

2.

Apex Legends

Release Date:

February 4, 2019

Conquer with character in Apex Legends, a free-to-play Battle Royale shooter where legendary characters with powerful abilities team up to battle for fame and fortune on the fringes of the Frontier. Master an ever-growing roster of diverse legends, deep tactical squad play, and bold new innovations that level-up the Battle Royale experience—all within a rugged world where anything goes. Welcome to the next evolution of Battle Royale.

3.

Steins;Gate Elite

Release Date:

February 19, 2019

STEINS;GATE ELITE is a remastered title with animated scenes from the anime, creating a brand-new, immersive experience. Follow a group of young, tech-savvy Lab Members who discover the means of changing the past by using e-mail and a modified microwave. Their experiment to push the boundaries of time spirals out of control as they become entangled in a conspiracy surrounding SERN, the organization behind the Large Hadron Collider, and John Titor, who claims to be from a dystopian future.

4.

Monster Boy and the Cursed Kingdom

Release Date:

December 4, 2018

A legendary game series returns with an all-new adventure and in HD. Monster Boy is a colorful side-scrolling action adventure created in cooperation with Ryuichi Nishizawa, the creator of the famous Wonder Boy in Monster World series. Monster Boy is being created to bring back the enjoyment of the classic games that shine by simplicity. Exciting gameplay, upbeat music and smooth graphics. You'll need to overcome huge bosses, find hidden passages, discover powerful equipment and use all your wits and skills to remove a powerful curse. Transform into 6 different creatures, each with their own skills and abilities. Take advantage of all the unique powers to open new paths and advance in an epic story.

5.

DiRT Rally 2.0

Release Date:

February 22, 2019

DiRT Rally 2.0 dares you to carve your way through a selection of iconic rally locations from across the globe, in the most powerful off-road vehicles ever made, knowing that the smallest mistake could end your stage. You will need to rely on your instincts with the most immersive and truly focused off-road experience yet, including a new authentic handling model, tyre choice and surface deformation. Power your rally car through real-life off-road environments in New Zealand, Argentina, Spain, Poland, Australia and the USA, with only your co-driver and instincts to guide you. Race on eight official circuits from the FIA World Rallycross championship, complete with licensed Supercars and support series. Develop your team and cars around race strategies, and progress through a varied selection of Events and Championships in both a single player Career Campaign and a competitive online environment.

6.

Red Matter

Release Date:

December 11, 2018

Red Matter is a story-driven VR puzzle adventure game set during a dystopian sci-fi Cold War. Take on the role of an astronaut dispatched to an abandoned moon base on a frozen, faraway planet, to investigate a shady top secret research project.

7.

Kingdom Hearts III

Release Date:

January 29, 2019

KINGDOM HEARTS III tells the story of the power of friendship and light vs. darkness as Sora and his friends embark on a perilous adventure. Set in a vast array of Disney and Pixar worlds, KINGDOM HEARTS follows the journey of Sora, an unknowing heir to a spectacular power. Sora is joined by Donald Duck and Goofy to stop an evil force known as the Heartless from invading and overtaking the universe. Sora, Donald, and Goofy unite with iconic Disney-Pixar characters old and new to overcome tremendous challenges and persevere against the darkness threatening their worlds. [Square Enix]

8.

The First Tree: Console Edition

Release Date:

November 30, 2018

9.

Warhammer: Vermintide 2

Release Date:

December 18, 2018

Warhammer: Vermintide 2 is the sequel to Warhammer: End Times – Vermintide. In this epic 4-player co-op game, you fight together with your friends against the forces of Chaos and Skaven in the Warhammer Fantasy Battles world.

10.

FutureGrind

Release Date:

January 22, 2019

Grab your bike and hit the rails in FutureGrind, a stylish stunt-racer all about tricks, skill, and speed. Think you have what it takes? Test your limits while grinding to the bass pounding beats of an original soundtrack by bignic.