| Metro Exodus | Anthem | DiRT Rally 2.0 |
| --- | --- | --- |
| | | |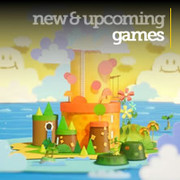 Find release dates, trailers, and scores for major upcoming and recent videogame releases for all platforms, updated weekly.
1.

Slay the Spire

Release Date:

January 23, 2019

We fused card games and roguelikes together to make the best single player deckbuilder we could. Craft a unique deck, encounter bizarre creatures, discover relics of immense power, and Slay the Spire!

2.

Resident Evil 2

Release Date:

January 25, 2019

In Resident Evil 2, the classic action, tense exploration, and puzzle solving gameplay that defined the Resident Evil series returns. Players join rookie police officer Leon Kennedy and college student Claire Redfield, who are thrust together by a disastrous outbreak in Raccoon City that transformed its population into deadly zombies. Both Leon and Claire have their own separate playable campaigns, allowing players to see the story from both characters' perspectives. The fate of these two fan favorite characters is in players hands as they work together to survive and get to the bottom of what is behind the terrifying attack on the city. Will they make it out alive?

3.

DUSK

Release Date:

December 10, 2018

Battle through an onslaught of mystical backwater cultists, possessed militants & even darker forces as you attempt to discover just what lurks beneath the Earth in this retro FPS inspired by the '90s legends.

4.

Apex Legends

Release Date:

February 4, 2019

Conquer with character in Apex Legends, a free-to-play Battle Royale shooter where legendary characters with powerful abilities team up to battle for fame and fortune on the fringes of the Frontier. Master an ever-growing roster of diverse legends, deep tactical squad play, and bold new innovations that level-up the Battle Royale experience—all within a rugged world where anything goes. Welcome to the next evolution of Battle Royale.

5.

Sunless Skies

Release Date:

January 31, 2019

SAIL THE STARS. BETRAY YOUR QUEEN. MURDER A SUN. Sunless Skies is a Gothic Horror roleplay game with a focus on exploration and exquisite storytelling for PC, Mac and Linux.

6.

Unruly Heroes

Release Date:

January 23, 2019

Unruly Heroes is an action-adventure game inspired by the famous chinese legend 'A journey to the west' better known as the Monkey King Legend. Through this epic adventure, the game will make you live a fantastic and unforgettable experience. The game can be played in coop up to 4 players, but you can decide to play online in fierce Player vs Player modes. Who will be your favorite character?

7.

Metro Exodus

Release Date:

February 15, 2019

In Metro Exodus, Artyom and a band of survivors must flee the shattered ruins of the Moscow Metro and embark on an epic, continent-spanning journey across the post-apocalyptic Russian wilderness. Explore vast, non-linear levels, lose yourself in an immersive, sandbox survival experience, and follow a story-line that spans an entire year in the greatest Metro adventure yet. [Deep Silver]

8.

GRIS

Release Date:

December 13, 2018

Gris is a hopeful young girl lost in her own world, dealing with a painful experience in her life. Her journey through sorrow is manifested in her dress, which grants new abilities to better navigate her faded reality.

9.

Sid Meier's Civilization VI: Gathering Storm

Release Date:

February 14, 2019

In Gathering Storm, the second expansion to Civilization VI, the world around you is more alive than ever before. Chart a path to victory for your people by developing new advanced technologies and engineering projects and negotiating with the global community in the World Congress on critical issues. The choices you make in the game will influence the world ecosystem and could impact the future of the entire planet. Natural disasters like floods, storms, and volcanoes can pillage or destroy your Improvements and Districts – but they may also refresh and enrich the lands after they pass. In addition to these new systems, Civilization VI: Gathering Storm introduces eight new civilizations and nine new leaders. Seven new world wonders can be constructed, as well as a variety of new units, districts, buildings, and improvements.

10.

Ashen

Release Date:

December 6, 2018

Ashen is a 3rd person, action RPG about forging relationships. You are a lone wanderer in a sunless land. The only light to be had sputters from an age-old lantern at your side. There is a rumble in the distance, and then a light. Through leaking eyes you make out a peak on the horizon, choking the land in a cloud of ash. Nothing ever shone so bright. The first dawn turns to dusk and finally recedes into familiar blackness. A GAME BY AURORA44. This is the tale of a bygone world. Choose a path and hold on to those you trust. Players can choose to guide those they trust to their camp, encouraging them to rest at the fire and perhaps remain. Together, you might just stand a chance.