Network:

HBO

Series Premiere Date:

Apr 13, 2018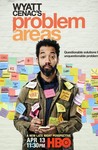 Summary:

The late night show from the former The Daily Show writer and correspondent will feature documentary field report and commentary about social and cultural problems in America.
Season 1 premiere date:

Apr 13, 2018

Episode Length:

30
Cenac's not interested in preaching to the choir or rehashing liberal talking points. The loose structure of the show—there's no real monologue, but there are segments and cheeky, animated asides—mirrors Cenac's desire to map out a blueprint for change. He knows this means there will be a few, if not many, wrong turns and dead ends, but he's not afraid to admit he doesn't have all the answers.

Cenac is essentially playing the role of both host and roving reporter. While he's still getting up to speed on the host part, he's aces when the show puts him in rooms and lets him talk person-to-person.