Network:

Hulu

Series Premiere Date:

Feb 28, 2018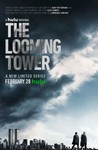 Summary:

CIA analyst Martin Schmidt (Peter Sarsgaard) defies orders to share information about potential terrorists with John O'Neill (Jeff Daniels), the head of the New York FBI's Counter-Terrorism unit, believing only the CIA can handle terrorist threats in this 10-part drama based on Lawrence

CIA analyst Martin Schmidt (Peter Sarsgaard) defies orders to share information about potential terrorists with John O'Neill (Jeff Daniels), the head of the New York FBI's Counter-Terrorism unit, believing only the CIA can handle terrorist threats in this 10-part drama based on Lawrence Wright's non-fiction book about how infighting between FBI and CIA may have led to the rise of Osama Bin Laden and Al-Qaeda in the late 1990s.

…

Expand

Genre(s):

Drama

,

Movie/Mini-Series
Show Type:

Mini-Series

Season 1 premiere date:

Feb 28, 2018

Episode Length:

60
From the remarkable cast (Michael Stuhlbarg and Bill Camp deserve analysis all to themselves, so enthralling are their beautifully developed supporting characters) to deft direction (Gibney, an Oscar-winning documentarian, brings his past expertise to scripted TV in clever, efficient fashion — the flash-forward testimonials and found footage both speak to his storytelling brilliance), this is a limited series worth seeking out. It may be an unmissable history lesson, but it's also just one helluva story, told very, very well.

Many streaming series have bloated lengths and extraneous subplots, but almost every scene in Tower feels vital, even if it's occasionally guilty of being a bit too on the nose. ... In its softer-touch moments, the series excels at creating a sense of existential dread, offering answers to questions we wish we didn't have to ask, and finding something new to say about a story we all already know.

Instead of being heavily self-important, The Looming Tower is swift and urgent, with an outstanding cast and zingy writing.

The Looming Tower, despite its high stakes and its ostensibly true story (though many details have been changed), is a cop show. A really well-done cop show, admittedly, but a cop show. And more power to it.

The three episodes made available to critics are masterful and smart in how they use our knowledge of what happened on 9/11 to supply retroactive suspense to the events of the late 1990s. That may be more challenging to maintain over the remaining seven episodes, but even if the the construct falls short, the series still has a core of complex, morally various characters, brilliantly embodied by Daniels and others, to hold our attention.

The show's disclaimer about fudging some facts to smooth the story out makes it difficult to decide if you should Google along with it (or thumb through Wright's book) trying to nail down its accuracy. Maybe it's more watchable if you let yourself get lost in it and pay closer attention to its themes rather than its footnotes.

The performers offer flashes of persona in quiet moments, gesticulations, and a handful of exchanges but for the most part, the characters come off as little more than figures meant to convey information from Wright's book.
A TV at its finest. Everything on the highest level. Congrats to cast&crew for this masterpiece.

Love this series so much. Jeff Daniels and Tahar Rahim are the best! Can't wait for more episodes. Strong 10 points from me!

Best show of 2018!!! No wonder it's "#4 Most Discussed TV Season of 2018". Poor haters here hahahahaha!

Outstanding mini-series. Not surprised most reviews are so high. No words and congrats!

Amazing show + amazing cast. Well done and I hope it's gonna be as good later.

A realistic look at the roles of CIA and FBI that examines the internal struggle for control and power. With well-developed and well-performed

A realistic look at the roles of CIA and FBI that examines the internal struggle for control and power. With well-developed and well-performed characters, the story elevates the experience of recounting history.

…

Expand

I must be watching a different show than the one that this user below is watching (it's literally one user, creating multiple accounts, saying

I must be watching a different show than the one that this user below is watching (it's literally one user, creating multiple accounts, saying the same exact thing). This should be more carefully monitored. Anyways, onto the show itself. I loved the trailer and the book this was based on so I was really looking forward to this. Unfortunately, the show doesn't add up. I'm not totally sure why I'm not liking Jeff Daniels in this. It might be that he's just in too many television shows now, and I'm a little bored with his performance. It's pretty much the same kind of character in all of his shows, and it's not the standout role that I thought it would be for me. I know it's cliche to say the book is better than the show...but the book IS much better than the show. I really don't enjoy how they switched the narrative to more of an American focus. Not a fan. I saw all three eps, but I struggled to get through them. I read that there are 7 more...how? I think three episodes in, I'm ready to quit watching. Too bad as I was looking forward to this.

…

Expand