Network:

Showtime

Series Premiere Date:

May 27, 2018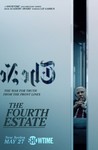 Summary:

The four-part documentary series directed by Liz Garbus features the editors and reporters at The New York Times as they cover President Trump's first year.

Genre(s):

News/Documentary

,

Documentary
Show Type:

Mini-Series

Season 1 premiere date:

May 27, 2018
Although it is filled with sort of pulse-quickening journalistic jujitsu one expects--the deadlines, the doggedness, the scoops, the backlash--it is also refreshingly human in scope, stopping more than once to observe the emotional toll on these journalists who are working themselves to the bone.

The thing about newsrooms is that they're full of characters, and always have been, even before Twitter made us count them. The Fourth Estate gets that and shows the people behind the bylines, the podcasts, and the tweets. ... You might see, yes, how hard they try, but also why--and even, amid their obvious exhaustion, how much fun they have doing it.

The series is mostly an engrossing, behind-the-scenes look at a journalistic renaissance driven by the upheaval in Washington. But the fatigue that reporters experience from the barrage of breaking news, and the partisan rancor that makes their jobs so difficult, wears on the viewer as well. ... Yet the series does capture the excitement and crush of journalism today by throwing itself into an exhaustive news cycle.

Regardless of its flaws, The Fourth Estate is the equivalent of mainlining pure political-news heroin, a fascinating fly-on-the-wall look at the frantic and unenviable lifestyle of those genuinely doing their best to provide honest and aggressive journalism in the face of a government intent on muzzling it.

Because The Fourth Estate is less a documentary about the Times than a document of the struggle to report on Trump, it is--though smart and gripping--a frustrating heap of unfinished business.

Tthis emphasis on the fret and care that goes into every word in every story, especially those that shift the conversation and attract the ire of the president, can also drag the energy down. ... Nevertheless, when The Fourth Estate hits its stride, it provides quite an education about the challenges facing every news outlet, concretized in one of America's top publications.

The Fourth Estate, which chronicles 16 months in the life of The New York Times, is reasonably competent, but it's also superficial and oblivious a little more often than one might like.
Really interesting show that confirms what many probably think about the times. The moment when Elizabeth Buemiller tells her NY team "FY"

Really interesting show that confirms what many probably think about the times. The moment when Elizabeth Buemiller tells her NY team "FY" under her breath was extraordinary. The show also attempts to humanize these newspaper people by showing them calling their kids, and doing the dishes at home, etc. But in doing so, they show EB watching ""Morning Joe" before work - confirms that they're all in a bit of an echo chamber. But I"m greatly enjoying the show so far.

…

Expand

It's clear how enthusiastically the political reporting staff of The New York Times embraced this opportunity to boast about their access and

It's clear how enthusiastically the political reporting staff of The New York Times embraced this opportunity to boast about their access and abilities. I've only watched the first episode and I am looking forward to the rest, but I am not expecting that anything of any great substance is going to be revealed. After all, if you are interested in The New York Times, you've read all this material already.

While it is of enormous importance that we have reliable news sources such as The New York Times investigating and reporting what is happening in our world, there is a whole other branch of The New York Times political staff who I suspect will have no role to play in this documentary about "the failing New York Times" in the time of Trump. Their political opinion writers really are failing.

The news the paper is documented as reporting on the Trump administration in this series is important. What is more important is what we all should do about it - which is the domain of the op-ed pages. In the area of constructive criticism and proactive admonition, the opinion leaders on the payroll at the NYT are missing in action. They tell us every day they have read the news, no more.

The failure of the NYT op-ed team to come up with any kind of tactics or strategy to respond to the news being reported in this documentary is the subject of my forthcoming book, "What's Wrong With The New York Times" whatswrongwiththenewyorktimes.net. We need questions AND answers.

…

Expand