Network:

HBO

Series Premiere Date:

Feb 7, 2019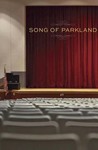 Summary:

Amy Schatz's documentary short film focuses on Marjory Stoneman Douglas High School drama teacher Melody Herzfeld and her theater students as they return to school after the shooting to complete their annual production.

Genre(s):

Movie/Mini-Series

,

Documentary
Show Type:

TV Movie

Season 1 premiere date:

Feb 7, 2019

Episode Length:

30
A half-hour documentary short that's equal parts uplifting and heartbreaking.

The driving force of the film is inspirational rather than investigative, but this is an appropriate approach both to the material and to the subjects. ... Even as a shorthand recounting, the film is powerful since nearly ever minute of it is charged; among kids, even platitudes become poignant, borrowed phrases eloquent.

At a half-hour, Song of Parkland is too darn short. And some perspective from the parents of the teens here would have been welcome.

What you will see in Song of Parkland, unfortunately, is inchoate fluff. Even at its very modest runtime, the film can't seem to keep its attention on anything approaching a through line. It skips from subject to subject almost randomly, sets up one premise and defects to another, and remains remarkably free of depth.