Network:

HBO

Series Premiere Date:

Oct 1, 2018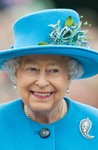 Summary:

The ITV documentary focuses on the Queen's work for the British Commonwealth features private films as well as appearances from the royal family, including Prince Charles and Camilla, Duchess of Cornwall; Princess Anne; Prince William and Catherine, Duchess of Cambridge; Prince Harry and

The ITV documentary focuses on the Queen's work for the British Commonwealth features private films as well as appearances from the royal family, including Prince Charles and Camilla, Duchess of Cornwall; Princess Anne; Prince William and Catherine, Duchess of Cambridge; Prince Harry and Meghan, Duchess of Sussex; and the Countess of Wessex.

…

Expand

Genre(s):

Movie/Mini-Series

,

News/Documentary

,

Documentary
Show Type:

TV Movie

Season 1 premiere date:

Oct 1, 2018

Episode Length:

60
That the film, for which the royal family granted access, is so tightly focused on this sort of cultural exchange makes it a somewhat dutiful watch, and an intriguing document of both Elizabeth's and her heirs' priorities.

Queen [of the World] is pretty thin pudding. [5 Oct 2018, p.40]

Unfortunately rather dull. ... The doc coming across as an hour-long promo for why the Monarchy Still Matters. ... We're treated to a medley of topics, from a fluffy sequence on the symbolic lacework of Markle's bridal veil (flowers representing each nation of the Commonwealth) to a dragging history of the Queen's ship, the HMY Britannia (and the importance of the vessel in maintaining the Queen's visibility around the world). That said, Matthew Hill's camerawork is beautiful and delicate, his lighting bright and inviting.