Network:

FX

Series Premiere Date:

Sep 25, 2018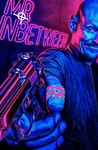 Summary:

Ray Shoesmith (Scott Ryan) juggles life as a father, dating and being a criminal-for-hire in this Australian drama based on Ryan's 2004 short film, "The Magician."

Genre(s):

Drama
Season 1 premiere date:

Sep 25, 2018

Episode Length:

30
Bits of unsuspected violence are cut with moments of utter absurdity. It's surprising and intriguing, but Nash Edgerton's unassuming vision is also a thoughtful evaluation of an ugly world where violence is the accepted norm.

The killer with a heart of gold isn't a new trope. ... But Mr. Inbetween gives it a fresh and funny going over.

There's a bit of an imbalance in Mr. Inbetween in that it feels like Ryan and Edgerton are way more interested in Ray's violent world than his domestic one, although that alone makes it unusual as most of these shows focus on "rehabbing" their bad guys more than this one does. The show comes to life most often when Ray finds himself in dangerous situations.

Mr Inbetween is a modest time killer as those go these days. The entire season clocks in at under three hours, divided into efficient half-hour segments, two of which debuted last week. Its shortened length in no way shortchanges the viewer, though (Purveyors of extended hour-long episodic bloat, please take note). That said, whether you love Mr Inbetween or are turned off by it hinges upon Ryan's rendering of Ray.

Mr. Inbetween functions less as a thriller than a character study, often enough as a comedy, and occasionally as a critique of toxic masculinity. Indeed, it comes most alive in scenes where nothing much is happening, in a way that nevertheless holds your interest.

Neither Mr. Inbetween's story nor Ryan's portrayal of this determinedly laconic character have much urgency to them.
Yarg yarg yarg. Thought this was a great show for the first two episodes. not over wrought, fairly intelligent.

Excellent show. Besides having to translate Australian lingo, this show keeps me anxiously coming back for more and my favorite for the fall

Excellent show. Besides having to translate Australian lingo, this show keeps me anxiously coming back for more and my favorite for the fall season. Thank you!

…

Expand

my favourite new show - never a dull moment, swims between action and humour. Great aussie show

My favorite new show of the fall season - totally stealth, too. Starting this sucker at 11:30 pm after Mayans is tough, but hopefully people

My favorite new show of the fall season - totally stealth, too. Starting this sucker at 11:30 pm after Mayans is tough, but hopefully people will find this in streaming, etc. GREAT lead actor, and the humor is pitch perfect.

…

Expand

Mr. Inbetween does a fantastic job at being witty, fun and exciting without being over the top. The show is straightforward and a very

Mr. Inbetween does a fantastic job at being witty, fun and exciting without being over the top. The show is straightforward and a very relaxing watch. One of the best new shows of the season.

…

Expand

This review contains spoilers

, click expand to view

.

It's an absolutely hilarious show. I wasn't familiar with this lead actor, but he's really amazing. The sequence in which he has to explain to his daughter that Santa, The Tooth Fairy, and the Easter Bunny don't exist (but Unicorns to), had me rolling on on the floor.

…

Expand