Network:

ABC

Series Premiere Date:

Sep 24, 2013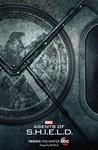 Starring:

Ming-Na

,

Clark Gregg

,

Henry Simmons

Summary:

Daisy (Chloe Bennet), Coulson (Clark Gregg, Mack (Henry Simmons), Simmons (Elizabeth Henstridge), Yo-Yo (Natalia Cordova-Buckley), and May (Ming-Na Wen) discover they are in space in the fifth season.

Genre(s):

Drama

,

Action & Adventure

,

Science Fiction
Season 5 premiere date:

Dec 1, 2017

Episode Length:

60
Please enter your birth date to watch this video:
You are not allowed to view this material at this time.
Marvel's Agents Of S.H.I.E.L.D.
After four seasons and a universe of ideas, Agents of S.H.I.E.L.D. is still doing what it does best. It's constantly shifting the goal posts and surprising its audience with delightful twists and turns, never taking its fanbase for granted or getting too caught up in what's already worked.
After the awesomeness that was Season 4, it was hard to imagine season 5 can beat it...and in some ways it doesn't but in others it does, this

After the awesomeness that was Season 4, it was hard to imagine season 5 can beat it...and in some ways it doesn't but in others it does, this season was rather uneven and not as excellently paced as the previous one, but it also had some of the best episodes of the show, it was really intense, it handled the subject of time travel in a unique way and I loved every bit of it, it had some great villain centric episodes that I loved, we haven't had one of those since forever! the 100th episode was surprisingly small scale (for AoS that is) but it worked as a love letter to long time fans and I cried my eyes out during it! the themes touched on in Fitz's storyline were very effective..the one downside I think to this season was me feeling the need to stay away from the fandom as they were being rather whiny, it's ok if the characters have conflict! them being unhappy isn't bad writing, come on!
Anyway, I loved every bit of this season, and look forward to season 6 being even better!

…

Expand

After a poor fourth season, Agents of S.H.I.E.L.D is back with an awesome twisted and thrilling fifth season. The story lines undergo heavy

After a poor fourth season, Agents of S.H.I.E.L.D is back with an awesome twisted and thrilling fifth season. The story lines undergo heavy ups and downs, even heavier ones than in previous seasons. Placed in various settings and situations, the characters undergo very deep emotional developments, which greatly effect the story in the best way possible. Also the new characters, which are added to the cast, surprise thorugh uniqueness. The main cast characters are faced with (un)foreseen consequences of their actions form previous seasons. Season five also convinces through grabbing up and processing a lot of loose strings and effects of character development form all previous seasons. Also, in this season, there is much more than the ususal tie in to the major MCU movie.

…

Expand

After 5 episodes I am pleasantly surprised at the direction of this season. Surely more scifi this time, but also the story is told from

After 5 episodes I am pleasantly surprised at the direction of this season. Surely more scifi this time, but also the story is told from different perspectives. And I really like the fact that they didn't take it safe, in the way the story is told. The action is pretty good, and the actors know their roles. The futuristic aspect is a nice twist and there is still a lot that ties to the past seasons, especially the last one. I can't wait for the rest of the show. I give it a 8, because they found a way to bring me back.

…

Expand

A really great season that acts as a finale of sorts, even though this is cut short with the knowledge that there will be a sixth and final

A really great season that acts as a finale of sorts, even though this is cut short with the knowledge that there will be a sixth and final season. Who got snapped?

…

Expand

This review contains spoilers

, click expand to view

.

After an amazing fourth season Agents of SHIELD had a lot to live up to. Fortunately, season five mostly succeeded in this way. The future plot line was great but really didn't mean much as things could easily be reversed by coming back into the present. These episodes were fun and enjoyable none the less. Once we were brought back to earth (before Quake destroyed it) the pacing slowed a little. There were still amazing moments such as Fitz and Jemma getting married, finding out Deke is their grandson, and General Talbot being tortured by Hydra. In season four, the three stories (Ghost Rider, the LMDs, and the Framework) keep getting better. This season things are much slower due to the lack of the three arc structure. The two story arcs (future and present timeline) still work but they are dragged out due to the 22 episode season. Either way, the ending of the season is great and could have worked as a series finale if the show wasn't picked up for season 6. In this way, some of the events that happen in the finale will most likely be resolved except one. Coulson's sendoff was fantastic and came full circle. If this is the last time we see him I am happy with the way his story was told and how it ended. With season six being 13 episodes long, it's safe to say it will probably be the final season. I cannot wait to see how they will end the series and am glad they can end it the way they want instead of it being canceled.

…

Expand

After the first two episodes we have an mostly generic nazi prison story with a sci-fi twist, a massive reduction in Shield presence, a

After the first two episodes we have an mostly generic nazi prison story with a sci-fi twist, a massive reduction in Shield presence, a continuation of good and bad directing (especially some camera work), and a cheezy 80s (read Stranger Things) soundtrack that tries at times to generate an artifical atmosphere that falls flatter the louder it gets. Overall, this is worth a 6.5 due to the seeming soft reboot by alienating all the non-main cast, though after only two episodes that could be premature with a back-and-forth planned though I suspect Fitz will only be there as a VR member (no spoilers). (I will update as the season progresses.)

…

Expand

This season felt like the team was facing off threats lighter than before, which they could handle just fine. But the thing is that because of

This season felt like the team was facing off threats lighter than before, which they could handle just fine. But the thing is that because of the circumstances and because of the team's previous traumatic experiences, it's harder and harder to face off any threat. So it focuses more on character improvement as well, as world ending threats. The sound and visual effects are really sloppy and poor just as before, but the actors compensate for this very well, giving over the tension, and reflecting that over the screen. The writing was very basic and lazy just as before, and the directing style was overly casual. There is one major plot whole which I don't get and don't agree with, therefore it's gonna piss off a lot of the audience. But it's interesting enough to keep the general audience engaged over all the season and also keeps the tension going with new twists and turns. Also story-wise got somewhat more complicated than before adding time travel to the formula. But also with that 'end season threat' (not going to spoil it) should have easily got to the radar of the Avengers and they would have picked up where SHIELD had left off. But I guess they forgot it's the same universe. Overall it's an above average season (and serial as well), but it's starts to get forced, taking in to consideration how much the team has already gone through and their tiredness is felt in their role as well. Also keeping count of the retirements, it has to stop cranking out new seasons. Stop while it's still good, don't force it to the grave.

…

Expand