Network:

Hulu

Series Premiere Date:

Oct 5, 2018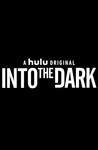 Summary:

The Blumhouse-produced horror anthology series features 12 episodes, with each episode released monthly and inspired by a holiday that takes place during the particular month.

Genre(s):

Drama

,

Horror
Season 1 premiere date:

Oct 5, 2018
The profligate murders are pleasingly imaginative, the plot twists unpredictable enough to stay interesting, and Rittenhouse the cutest sociopath since Kathleen Turner in Body Heat. What's not to like?

This series gets off to a shaky start over its first two installments, so it's questionable whether fans will have the will or want to wait four weeks or more between episodes.

"The Body" isn't good--its cast phones it in, its reliance on gore as punctuation is witless, its final twist can be seen a mile off. But its willingness to play its own game, to be tawdry and cheap in a streaming landscape in which bigger and bolder statements are made, generally, over the course of stately 10- or 13-episode seasons, feels like something unusual, something worth noting even as only diehards may delight in it.
I decided to give this show a try. Tom Bateman's performance as the hitman was alright. Nothing to write home about though. It was nice to see

I decided to give this show a try. Tom Bateman's performance as the hitman was alright. Nothing to write home about though. It was nice to see Ray Santiago (from Ash vs. Evil dead) in the show. He provided a couple of chuckles. Some dark humor was showcased as Wilkes is dragging a body with him on Halloween night and people thought it was part of his costume or gimmick. However there was one death scene (which I won't spoil) that is physically impossible. Unless a physics major can prove me wrong my thought was 'Did that just really happen'?

That scene pretty much did it for me. I suffered through the rest of the show all the way to the "surprise" ending which was no surprise at all. I'll give the second episode a chance but if it pulls anything like this one did I'm done.

…

Expand