Network:

Netflix

Series Premiere Date:

Jul 20, 2018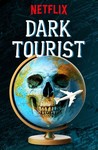 Summary:

David Farrier travels to some of the most dangerous and or morbid tourist spots such as former nuclear spots in Kazakhstan & Japan, tours about JFK's assassination & Pablo Escobar, a voodoo festival, and a haunted house.

Genre(s):

Reality

,

Travel
Season 1 premiere date:

Jul 20, 2018

Episode Length:

45
Dark Tourist is the work of a cheery, good-natured, curious individual drawn to the ugliest side of human nature, and it's that contrast which gives the series its potent energy. Over the course of each 40-minute installment, Farrier gets himself into situations both strange and perilous, which is all the more captivating because he comes across as a fundamentally jovial sort of wide-eyed explorer.

While "Dark Tourist" may not quite be "No Reservations" yet, the best parts of it reflect that curiosity about life outside the bubble, and this is not just a culinary bubble but a safety one.

The series isn't always focused or consistent, but it's got ample strangeness and droll laughs, and every once in a while it packs an unexpected emotional punch.

There are plenty of questions to be had about many of the things Dark Tourist wants to capture. It just seems like this show never asks the right ones.

In rare moments, Dark Tourist (the show) summons some sense of this appreciation for how resilient people can be. ... More often, Dark Tourist treats its subjects like curios in a junk shop, casually examining them from different angles and then discarding them. ... Dark Tourist is just another guide on the trip, cashing in on people's morbid curiosities without caring what real wisdom it could impart if it tried.
The unseen face of tourism. An original way to know more about foreign culture facts, with no prejudice, with a little bit of humor. The con

The unseen face of tourism. An original way to know more about foreign culture facts, with no prejudice, with a little bit of humor. The con is having the idea of some questions no answered.

…

Expand

I really enjoyed this series. I'm always attracted to the unknown. This series gives you a look in other cultures. Things aren't always as

I really enjoyed this series. I'm always attracted to the unknown. This series gives you a look in other cultures. Things aren't always as dark as they seem, but yet they are. Every episode is pretty different from the other. It's possible to watch only a few episodes that grab your interest. If you like exploration and see about other (weird) habits or cultures this is a show you must watch. It's not always as deep going as I hoped but globally it's very great.

…

Expand

i personally really enjoyed this show and it quickly became my "Stranger Things" "just have to watch the next episode" show. I never realized

i personally really enjoyed this show and it quickly became my "Stranger Things" "just have to watch the next episode" show. I never realized dark tourism was a thing until I watched this. I'm not sure why I enjoyed this so much but I think it's because it's so completely opposite of pretty much every tourist, travel, or food show that's ever come on. Take a travel show, keep the educational aspects, and the new things you didn't know about that place then flip it on it's head and add some creepiness and this is what this show is. Very much so recommended and I'm already dying for season 2.

…

Expand

I was left with so many More questions wondered why as a journalist, David was NOT asking them. I felt like a voyeur, and left unsatisfied -

I was left with so many More questions wondered why as a journalist, David was NOT asking them. I felt like a voyeur, and left unsatisfied - not quite complete- watching the first season. I too am curious about the quirky, unusual, different from my experience/life but I think that begs a little research before showing up blind and creating a situation without respect or understanding of the conditions that led to its creation. I am left feeling like David is ALWAYS out of his league and truthfully I can't understand his approach to getting to the things he says he wants to understand. I am grateful to have been exposed to some of the places previously unheard of, but as with guys that die going the extreme sports they love, go into it prepared for the worst- if you get an injury in a foreign country, how will you deal? Sometimes, I think, David just comes across as not that bright, and needs a stronger editing and production crew. And in a small way, that leaves the viewer to experience for them selves, and to have their own thoughts and to leave the segment with soooo many more questions. Not good writing or insights as others have mentioned, but nice that they got permissions to go in some places.

…

Expand

It's an interesting program and David visits some fantastic places but he never seems to ask the right questions and often comes off as

It's an interesting program and David visits some fantastic places but he never seems to ask the right questions and often comes off as looking biased or naive, like in South Africa with the mad white doomsday preppers there is no mention of the EFF or white farmer deaths. Instead of explaining why these people are doing this crazy stuff, David just paints a picture-perfect vision of inner-city Jo-burg instead of exploring the more grey reality. Also in SE Asia his aversion to blood and death is very hypocritical considering as he is a meat-eater, he alludes to wanting to become a veggie after his experience but that just highlights his initial naivety. Interesting show but more incisive reporting needed.

…

Expand

I'm often a very curious person and I really do like watching travel documentary because I like getting to see what it's like in other parts

I'm often a very curious person and I really do like watching travel documentary because I like getting to see what it's like in other parts of the world (whether it be good or bad). This show was interesting, but I just did not like the host of the show. I found him very unlikeable and felt like he often judges everything negatively. Felt like he lacked understanding of other cultures and customs and I just wished someone else had hosted this show.

…

Expand

The concept was interesting but overall the host was naive. He never seemed to grasp why different cultures do things differently. I really

The concept was interesting but overall the host was naive. He never seemed to grasp why different cultures do things differently. I really did want to like the show overall but the host turned me away with his lack of understanding and bias towards his own culture. Really wish they kept the concept the same but got a new host

…

Expand