Network:

Showtime

Series Premiere Date:

Jan 20, 2019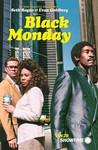 Summary:

The comedy from David Caspe, Jordan Cahan, Seth Rogen and Evan Goldberg takes a look at Black Monday--October 19, 1987, the worst stock market crash in the history of Wall Street, through the lives of Rod "The Jammer" Jaminski (Don Cheadle), who was the self-made head of the financial firm

The comedy from David Caspe, Jordan Cahan, Seth Rogen and Evan Goldberg takes a look at Black Monday--October 19, 1987, the worst stock market crash in the history of Wall Street, through the lives of Rod "The Jammer" Jaminski (Don Cheadle), who was the self-made head of the financial firm where trading prodigy Blair Shmerman (Andrew Rannells) and the first female head trader Dawn Darcy (Regina Hall) works at.

…

Expand

Genre(s):

Comedy
Season 1 premiere date:

Jan 20, 2019

Episode Length:

30
Intelligent, rapid-fire dialogue and brilliant performances from a stellar cast will leave you laughing and wanting more. The world of Black Monday can be harsh with a self-centered bent, but it certainly is entertaining. Much like the 1980s itself.

At the same time, Black Monday can be very funny, very clever about incorporating 1980s cultural references (not counting the piles of coke and "Wolf of Wall Street"-style excess) and very vulgar. It's also propelled by three extremely talented people, among them Mr. Cheadle, who makes Mo abrasive, egotistic and obnoxious, yet at the same time a sympathetic outsider.

Cheadle and Hall approach the roles with a lack of piousness, infesting their characters with humorous bits of business that almost always land. ... One feels Hall's anger, but like Richard Pryor, she mines a bleak and tense situation for all its comic potential--and the results are perpetually perceptive.

Broadly satirical. ... Thankfully, you don't have to like these jerks to enjoy them. [21 Jan - 3 Feb 2019, p.13]

Cheadle, Hall and the supporting players lustily sink their teeth into these morally bankrupt characters, but "Black Monday" doesn't even make them particularly interesting as antiheroes. Nor does the big-buck finagling rival smarter versions of this material, leaving the '80s excesses as the program's main calling card.

It's possible to nail all the details but miss the feeling entirely. ... There's hope yet for "Black Monday," whose first three episodes are carried across with confidence if nothing else; even when characters are delivering long and clumsily written chunks of exposition, they carry it off like tightly crafted David Mamet dialogue.

It's hard to imagine that a half-hour comedy set on Wall Street with Don Cheadle and Andrew Rannells in major parts could go off the rails so quickly and spectacularly, but Showtime's latest, Black Monday, does just that. And that's even before you factor in Regina Hall giving arguably the best performance in the bunch. ... A lot of talent wasted working on something that seems thrown together, unstructured and ill-advised.
Hilarious look at the fast-paced, cocaine-laced world of Wall Street in the 1980s in the year leading up to the stock market crash of 1987.

Hilarious look at the fast-paced, cocaine-laced world of Wall Street in the 1980s in the year leading up to the stock market crash of 1987. Episode 1's witty writing sketches out an ensemble of unique personalities with the promise of some nuanced backstories. Can't wait to watch 1987 unfold in Black Monday.

…

Expand