| Crackdown 3 | Metro Exodus | Apex Legends |
| --- | --- | --- |
| | | |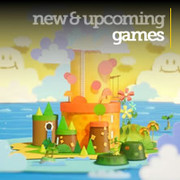 Find release dates, trailers, and scores for major upcoming and recent videogame releases for all platforms, updated weekly.
1.

Resident Evil 2

Release Date:

January 25, 2019

In Resident Evil 2, the classic action, tense exploration, and puzzle solving gameplay that defined the Resident Evil series returns. Players join rookie police officer Leon Kennedy and college student Claire Redfield, who are thrust together by a disastrous outbreak in Raccoon City that transformed its population into deadly zombies. Both Leon and Claire have their own separate playable campaigns, allowing players to see the story from both characters' perspectives. The fate of these two fan favorite characters is in players hands as they work together to survive and get to the bottom of what is behind the terrifying attack on the city. Will they make it out alive?

2.

Guacamelee! 2

Release Date:

January 18, 2019

Brawling has never been more beautiful! The long-awaited sequel to the smash hit action-platformer is here: Guacamelee! 2 brings luchador Juan Aguacate out of retirement for a stunning new Metroidvania-style adventure, where he must face his greatest challenge yet - one that threatens to tear apart the very fabric of the Mexiverse! Explore a huge, hand-crafted world inspired by Mexican culture and folklore, filled with sassy new villains and weirdos (and a few old friends!). Learn a deep repertoire of bone-crunching wrestling moves to fend off the skeletal hordes and overcome skillful platforming challenges... and who said anything about a Chicken Illuminati? Certainly not us! Check out these features: * An epic adventure spanning time and space, featuring drop-in 4-player local co-op for you and your best amigos! * A brand new upgrade system: discover "trainers" around the world, defeat their challenges, and develop your skill sets for movement, combat, and more! * A vibrant, colorful adventure that takes you from the Mangrove Swamp to Hell itself, featuring twice as many enemy types as the first game and a roster of eccentric new bosses! * An absolutely fuego electro-Mexican soundtrack, and more gorgeous visuals than ever thanks to a fancy new rendering engine! * Definitely no secret society of chickens that teaches you ancient chicken abilities previously lost to the ages!

3.

Apex Legends

Release Date:

February 4, 2019

Conquer with character in Apex Legends, a free-to-play Battle Royale shooter where legendary characters with powerful abilities team up to battle for fame and fortune on the fringes of the Frontier. Master an ever-growing roster of diverse legends, deep tactical squad play, and bold new innovations that level-up the Battle Royale experience—all within a rugged world where anything goes. Welcome to the next evolution of Battle Royale.

4.

Thronebreaker: The Witcher Tales

Release Date:

December 4, 2018

From the creators of The Witcher 3: Wild Hunt comes a brand new tale set in the brutal and twisted universe of witcher Geralt of Rivia. The world stands on the verge of chaos, as the tensions between the power-hungry Nilfgaardian Empire and proud Northern Realms grow. Facing an imminent invasion, Meve — war-veteran Queen of Lyria and Rivia — is forced to once again enter the warpath, and set out on a dark journey of destruction and revenge.

5.

Donut County

Release Date:

December 18, 2018

Raccoons have taken over Donut County with remote-controlled trash-stealing holes. You play as BK, a hole-driving raccoon who swallows up his friends and their homes to earn prizes. Meet interesting characters, steal their trash, and throw them in a hole.

6.

Salt and Sanctuary

Release Date:

February 6, 2019

A doomed sailor is shipwrecked on an uncharted island. In fog-shrouded valleys, where grinning, mossy corpses cling to rusted arms, shambling figures begin to stir. Beneath crumbling, salt-worn structures, labyrinthine passageways lead to unspeakable evil, long forgotten by man. Salt and Sanctuary seamlessly combines fast, brutal, and complex 2D combat with richly developed RPG mechanics. Discover, craft, and upgrade over 600 weapons, armor pieces, spells, and items as you explore a cursed realm of forgotten cities, blood-soaked dungeons, desecrated monuments, and the fallen lords they once celebrated. From Ska Studios, the award-winning indie studio behind a long list of stylistic, visceral, and brutally executed action titles that includes The Dishwasher: Vampire Smile, The Dishwasher: Dead Samurai, and Charlie Murder, comes Salt and Sanctuary, the studios most ambitious title to date.

7.

Monster Boy and the Cursed Kingdom

Release Date:

December 4, 2018

A legendary game series returns with an all-new adventure and in HD. Monster Boy is a colorful side-scrolling action adventure created in cooperation with Ryuichi Nishizawa, the creator of the famous Wonder Boy in Monster World series. Monster Boy is being created to bring back the enjoyment of the classic games that shine by simplicity. Exciting gameplay, upbeat music and smooth graphics. You'll need to overcome huge bosses, find hidden passages, discover powerful equipment and use all your wits and skills to remove a powerful curse. Transform into 6 different creatures, each with their own skills and abilities. Take advantage of all the unique powers to open new paths and advance in an epic story.

8.

Forza Horizon 4: Fortune Island

Release Date:

December 13, 2018

Negotiate the wild terrain on the island in FH4's first expansion.

9.

Tales of Vesperia: Definitive Edition

Release Date:

January 11, 2019

Tales of Vesperia: Definitive Edition celebrates the 10th anniversary of this RPG with new fully playable characters, events and other additional content never released outside of Japan. Follow Yuri Lowell, a former Imperial Knight, as he befriends a colorful cast of characters throughout the world of Terca Lumireis and finds himself in the middle of a nefarious plot that threatens the destruction of the entire planet.

10.

The Gardens Between

Release Date:

November 29, 2018

Manipulate the flow of time to solve mind-bending puzzles while following best friends Arina and Frendt. Move time forward and backward, revisiting shared precious childhood memories scattered amongst surreal garden islands.