| Crackdown 3 | One Piece: World Seeker | Devil May Cry 5 |
| --- | --- | --- |
| | | |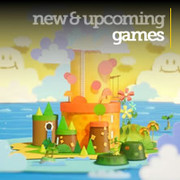 Find release dates, trailers, and scores for major upcoming and recent videogame releases for all platforms, updated weekly.
1.

Resident Evil 2

Release Date:

January 25, 2019

In Resident Evil 2, the classic action, tense exploration, and puzzle solving gameplay that defined the Resident Evil series returns. Players join rookie police officer Leon Kennedy and college student Claire Redfield, who are thrust together by a disastrous outbreak in Raccoon City that transformed its population into deadly zombies. Both Leon and Claire have their own separate playable campaigns, allowing players to see the story from both characters' perspectives. The fate of these two fan favorite characters is in players hands as they work together to survive and get to the bottom of what is behind the terrifying attack on the city. Will they make it out alive?

2.

Apex Legends

Release Date:

February 4, 2019

Conquer with character in Apex Legends, a free-to-play Battle Royale shooter where legendary characters with powerful abilities team up to battle for fame and fortune on the fringes of the Frontier. Master an ever-growing roster of diverse legends, deep tactical squad play, and bold new innovations that level-up the Battle Royale experience—all within a rugged world where anything goes. Welcome to the next evolution of Battle Royale.

3.

Devil May Cry 5

Release Date:

March 8, 2019

A brand-new entry in the over-the-top action series comes complete with its signature blend of high-octane stylized action and otherworldly and original characters the series is known for. Years have passed since the legions of hell have set foot in this world, but now a new demonic invasion has begun, and humanity's last hope will rest in the hands of three lone demon hunters, each offering a radically different play style. United by fate and a thirst for vengeance, these demon hunters will have to face their demons if they hope to survive. [Xbox.com]

4.

Donut County

Release Date:

December 18, 2018

Raccoons have taken over Donut County with remote-controlled trash-stealing holes. You play as BK, a hole-driving raccoon who swallows up his friends and their homes to earn prizes. Meet interesting characters, steal their trash, and throw them in a hole.

5.

Guacamelee! 2

Release Date:

January 18, 2019

Brawling has never been more beautiful! The long-awaited sequel to the smash hit action-platformer is here: Guacamelee! 2 brings luchador Juan Aguacate out of retirement for a stunning new Metroidvania-style adventure, where he must face his greatest challenge yet - one that threatens to tear apart the very fabric of the Mexiverse! Explore a huge, hand-crafted world inspired by Mexican culture and folklore, filled with sassy new villains and weirdos (and a few old friends!). Learn a deep repertoire of bone-crunching wrestling moves to fend off the skeletal hordes and overcome skillful platforming challenges... and who said anything about a Chicken Illuminati? Certainly not us! Check out these features: * An epic adventure spanning time and space, featuring drop-in 4-player local co-op for you and your best amigos! * A brand new upgrade system: discover "trainers" around the world, defeat their challenges, and develop your skill sets for movement, combat, and more! * A vibrant, colorful adventure that takes you from the Mangrove Swamp to Hell itself, featuring twice as many enemy types as the first game and a roster of eccentric new bosses! * An absolutely fuego electro-Mexican soundtrack, and more gorgeous visuals than ever thanks to a fancy new rendering engine! * Definitely no secret society of chickens that teaches you ancient chicken abilities previously lost to the ages!

6.

Salt and Sanctuary

Release Date:

February 6, 2019

A doomed sailor is shipwrecked on an uncharted island. In fog-shrouded valleys, where grinning, mossy corpses cling to rusted arms, shambling figures begin to stir. Beneath crumbling, salt-worn structures, labyrinthine passageways lead to unspeakable evil, long forgotten by man. Salt and Sanctuary seamlessly combines fast, brutal, and complex 2D combat with richly developed RPG mechanics. Discover, craft, and upgrade over 600 weapons, armor pieces, spells, and items as you explore a cursed realm of forgotten cities, blood-soaked dungeons, desecrated monuments, and the fallen lords they once celebrated. From Ska Studios, the award-winning indie studio behind a long list of stylistic, visceral, and brutally executed action titles that includes The Dishwasher: Vampire Smile, The Dishwasher: Dead Samurai, and Charlie Murder, comes Salt and Sanctuary, the studios most ambitious title to date.

7.

Trials Rising

Release Date:

February 26, 2019

Explore challenging tracks around the world, from Yellowstone Park to the peaks of Mt. Everest and everywhere in between. New Tandem Bike mode allows two riders to control one bike. Hone your racing skills and level up from local backyard competitions to stadium races. Make a statement with customizable outfits and bike skins.

8.

Stellaris: Console Edition

Release Date:

February 26, 2019

Featuring deep strategic gameplay, an enormous selection of alien races and emergent storytelling, Stellaris has a deeply challenging system that rewards interstellar exploration as you traverse, discover, interact and learn more about the multitude of species you will encounter during your travels. Etch your name across the cosmos by uncovering remote celestial outposts,and entire civilizations. Will you expand through war or walk the path of diplomacy to achieve your goals?

9.

Metro Exodus

Release Date:

February 15, 2019

In Metro Exodus, Artyom and a band of survivors must flee the shattered ruins of the Moscow Metro and embark on an epic, continent-spanning journey across the post-apocalyptic Russian wilderness. Explore vast, non-linear levels, lose yourself in an immersive, sandbox survival experience, and follow a story-line that spans an entire year in the greatest Metro adventure yet. [Deep Silver]

10.

DiRT Rally 2.0

Release Date:

February 26, 2019

DiRT Rally 2.0 dares you to carve your way through a selection of iconic rally locations from across the globe, in the most powerful off-road vehicles ever made, knowing that the smallest mistake could end your stage. You will need to rely on your instincts with the most immersive and truly focused off-road experience yet, including a new authentic handling model, tyre choice and surface deformation. Power your rally car through real-life off-road environments in New Zealand, Argentina, Spain, Poland, Australia and the USA, with only your co-driver and instincts to guide you. Race on eight official circuits from the FIA World Rallycross championship, complete with licensed Supercars and support series. Develop your team and cars around race strategies, and progress through a varied selection of Events and Championships in both a single player Career Campaign and a competitive online environment.