Updated May 31 with additional reviews
The Americans, Episode 610: "Start"

Original airdate: May 30, 2018 on FX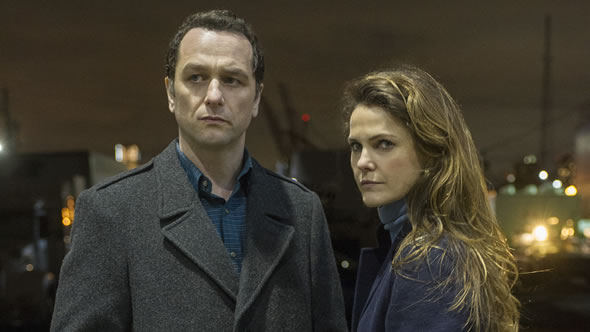 Spoiler warning: This page contains mentions of major events in the finale.
One of the most critically acclaimed shows of the past decade, FX's 1980s-set spy drama The Americans aired its 75th and final episode on Wednesday night. Below, find out what TV critics are saying about the series finale. (Click on any publication name to read the full review.) Note that while we have grouped the reviews into rough categories beginning with the most positive, scores are displayed only in those cases where a reviewer has specifically indicated a score. Those scores have been converted to a 0-100 scale when necessary for purposes of comparison.
Extremely positive reviews
Positive reviews
Mixed/so-so reviews
Negative reviews
(none)
What do you think?
What did you think of the finale of The Americans, and of the entire sixth season? Let us know in the comments section below.