Our comprehensive coverage of the TV network upfront presentations this week in New York kicks off with a look at NBC's plans for the 2018-19 season. We'll have additional reports for the other networks each day this week. See more upfronts coverage...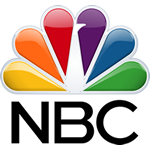 Highlights and notes
NBC has ordered eight newcomers for next season, including five dramas and two comedies, plus a new competition series. Those shows are detailed at the bottom of this page. Note that only three of the newcomers will debut in the fall.
In addition to those new programs, NBC has picked up cult comedy Brooklyn Nine-Nine, which was just canceled by Fox after five seasons. NBC will air a 13-episode 6th season of the series, which has always been produced by NBC's sibling company Universal TV. (It also brings producer Mike Schur's current NBC show count to three, along with The Good Place and newcomer Abby's.)
NBC will group all of Dick Wolf's Chicago shows on Wednesday nights next season, with Law & Order: SVU moving to Thursdays at 10p following that night's comedy block. Other schedule moves include making summer series Midnight, Texas a member of the fall lineup. (It'll air on Fridays.)
Some returning shows, most notably The Blacklist, will be held for midseason, when it will take over the Friday timeslot of Blindspot in January. Good Girls will also be on the move in its second season, shifting to Sundays when it debuts in the spring.
The network's next live musical production, Bye Bye Birdie, won't air until 2019. (It was originally announced in 2017.) Jennifer Lopez is still set to star. If you need to sing along with something before then, NBC will broadcast an all-star tribute to ABBA in December.
The network has ordered a winter "Champions" edition of its competition series America's Got Talent, to launch in January, and will occupy the timeslot of The Voice during that show's mid-season break.
The network would not comment on ongoing rumors about a revival of The Office.
NBC is expected to reduce commercial time on all of its primetime shows next season by 10%, beginning in the fall.
Renewed and canceled
Below is the final renew/cancel scorecard for each of NBC's 2017-18 shows. While most announcements came last week, The Blacklist wasn't confirmed as returning until Saturday evening, though it remained on the bubble so long only because the show's studio Sony attempted to include it in a package deal with several pilots (that ultimately didn't get picked up). Another Sony show, Timeless, remains in limbo, as does the first-year comedy Champions. NBC will make a renewal decision on each of those two shows after their seasons conclude in the coming weeks. Note that Law & Order: True Crime is not canceled even though it won't air in 2018-19; the network may bring the anthology back in a future season.
Scripted shows are in bold below.
Renewed
 
Canceled or Ended
 
Fate Uncertain
America's Got Talent
A.P. Bio
The Blacklist
Blindspot
Chicago Fire
Chicago Med
Chicago P.D.
Dateline NBC
Ellen's Game of Games
Good Girls
The Good Place
Hollywood Game Night
Law & Order: SVU
Midnight, Texas
Superstore
This Is Us
The Voice
The Wall
Will & Grace
World of Dance

 
The Brave
The Carmichael Show
Great News
The Night Shift
Rise
Shades of Blue **
Taken
 
American Ninja Warrior *
Better Late Than Never
Champions
Genius Junior
Law & Order: True Crime
Little Big Shots
Making It *
Marlon *
Reverie *
Running Wild With Bear Grylls *
Spartan: Ultimate Team Challenge
Timeless
Trial & Error *

NBC's 2018-19 primetime schedule
New programs are indicated in bold in the schedule below. All times are ET/PT unless otherwise indicated.
NBC Fall 2018 Schedule
 
8:00
8:30
9:00
9:30
10:00
10:30
SUN
Football Night in America (7:00p)
NBC's Sunday Night Football (8:20p) **
MON
The Voice
Manifest
TUE
The Voice
This Is Us
New Amsterdam
WED
Chicago Med *
Chicago Fire *
Chicago P.D.
THU
Superstore
The Good Place
Will & Grace
I Feel Bad
Law & Order: SVU *
FRI
Blindspot
Midnight, Texas *
Dateline NBC
SAT
(reruns)
SNL reruns
NBC's new shows at a glance
The eight new series ordered for NBC's 2018-19 season are detailed below. Pilots rejected by the network include the female-led Bad Boys cop drama spinoff L.A.'s Finest (which would have starred Gabrielle Union and Jessica Alba and will now be shopped to other networks after NBC shocked industry observers by passing on the project), the latest sitcom from 95-year-old TV legend Norman Lear called Guess Who Died (with Hector Elizondo and Christopher Lloyd, and which will now also be shopped around), "Hitchcockian" thriller No Way Back (based on Joseph Finder's book Suspicion), rom-com So Close (starring Sasheer Zamata and Sean Kleier), buzzy sitcom Like Family (with Kether Donohue and Brandon Mychal Smith, both from You're the Worst), and comedy Bright Futures, which would have been the network's latest attempt to duplicate the Friends formula (even enlisting Lisa Kudrow as the show's narrator). The latter series, which comes from the creator of ABC's Black-ish, could be revived at a later date, however.
Abby's
COMEDY
coming in midseason
It was probably inevitable. Parks and Recreation/The Good Place producer Mike Schur finally makes good on his long-professed admiration for Cheers by producing his own multi-camera NBC sitcom set inside a bar. Created by Superstore/New Girl writer Josh Malmuth, Abby's takes place in San Diego, not Boston, and follows the oddball regulars of a drinking establishment where cellphones are banned. Natalie Morales (The Grinder) stars as the titular bar owner alongside Neil Flynn (extending his streak of 16 straight seasons as a TV series regular, on The Middle and Scrubs), Jessica Chaffin, and Nelson Franklin. It would not be surprising to see this show paired with Brooklyn Nine-Nine at midseason.
The Enemy Within
DRAMA
coming in midseason
Created by Ken Woodruff (Gotham) and directed by Mark Pellington (Arlington Road), this thriller stars Jennifer Carpenter (Dexter) as a CIA agent-turned-traitor who is freed from a life sentence in a Supermax prison by an FBI agent (Morris Chestnut) who wants her assistance in tracking down a dangerous criminal.
I Feel Bad
COMEDY
Thursdays at 9:30p
This Amy Poehler-produced comedy comes from writer Aseem Batra (Scrubs, A.P. Bio) and is based on a book by Orli Auslander. Sarayu Blue (No Tomorrow) stars as the imperfect mom, boss, wife, friend, and daughter who is the bad-feeler of the title. Paul Adelstein, Johnny Pemberton, James Buckley, Zach Cherry, and Aisling Bea also star.
The InBetween [fka In Between Lives]
DRAMA
coming in midseason
Do you miss Medium or The Ghost Whisperer? Then you'll be happy to know that a young Los Angeles woman (Australian actress Harriet Dyer, making her American television debut) not only sees dead people, but can talk to them too. And she uses that "gift" in the most procedural way possible: by helping the LAPD to solve its most challenging crimes. The series comes from Moira Kirland (Madam Secretary) and also stars Paul Blackthorne (Arrow) and an actor to be named later (one of the pilot's three main characters will be re-cast).
Manifest
DRAMA
Mondays at 10p
Give NBC execs credit for resisting the urge to title this one Found. Like Lost but in reverse (and no, we don't mean that it has a terrible pilot but terrific finale), this serialized mystery centers on a plane that suddenly reappears after mysteriously disappearing without a trace five years earlier. The series follows the lives of many of the passengers upon their return home—which turns out to be a bit awkward, since no time has passed for any of the them, so that each one feels like they had a normal, mostly uneventful flight even as their friends and families have long ago given up hope and moved on. Given the post-Voice slot on Monday nights, the series comes from Jeff Rake (The Tomorrow People, The Mysteries of Laura) and is produced by Robert Zemeckis and David Frankel (The Devil Wears Prada), with the latter also directing the pilot.
New Amsterdam [fka Bellevue]
DRAMA
Tuesdays at 10p
All the recent critical praise lavished on reruns of ER on Hulu seems to have drawn the attention of NBC executives, who will now have two medical procedurals on the air next season. Joining the returning Chicago Med is this newcomer set at an elite medical center based on New York's real-life Bellevue, the oldest public hospital in the country. (The series is also inspired by Bellevue physician Eric Manheimer's memoir Twelve Patients, and Manheimer serves as a producer on the show.) Ryan Eggold (90210, The Blacklist) heads a cast that also includes Janet Montgomery and Tyler Labine.
The Titan Games
REALITY
Wednesdays at 8p starting early 2019
This Dwayne Johnson-produced physical competition series finds six contenders matching up against a group of reigning "Titans," hoping to take their place and return the following episode.
The Village
DRAMA
coming in midseason
NBC's latest attempt to duplicate its This Is Us magic is a sentimental ensemble drama that follows the (sometimes interconnected) lives of a diverse group of residents of a Brooklyn apartment building. Is there a single mom raising a pregnant teen, an injured war veteran, a law student with a much older roommate, and an undocumented immigrant? You bet. The series comes from Mike Daniels (Sons of Anarchy, Shades of Blue) and stars Moran Atias, Dominic Chianese, Warren Christie, Frankie Faison, Jerod Haynes, Daren Kagasoff, Michaela McManus, Lorraine Toussaint, and Grace Van Dien.
Previously ordered
The Gilded Age
DRAMA
coming in 2019
Ordered straight to series (without a pilot) back in January, The Gilded Age is in effect an Americanized, 19th century version of the massive PBS hit Downton Abbey from that show's creator, Julian Fellowes. Casting has not yet been announced for the drama, which will be set in 1880s New York and focus on the family of a wealthy railroad tycoon. NBC did not mention the series during its upfront announcements, which suggests that it may not arrive until later in 2019.
More coverage of the 2018-19 upfront presentations ...